North Carolina Inshore Fishing Spots for Bay and Inshore Fishing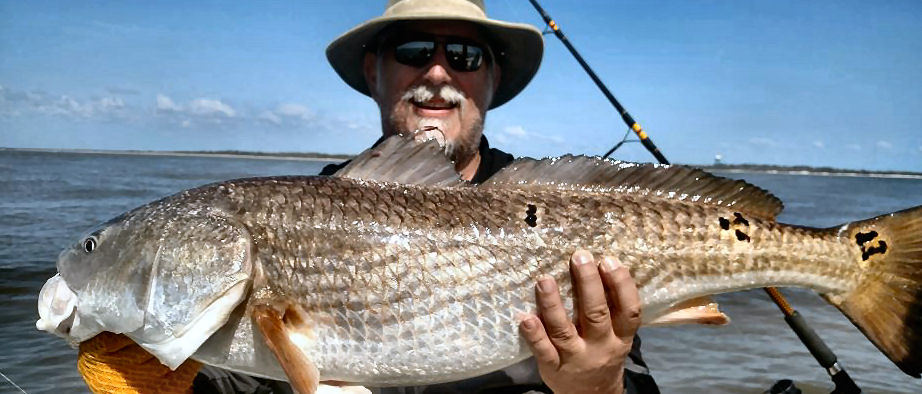 Inshore and Bay Fishing Spots in North Carolina offers anglers top Fishing Spots and Fishing Maps with GPS coordinates and fishing spots comments. Our North Carolina Bay and Inshore Fishing spots target Speckled Trout, Redfish, Striper, Flounder and more. See Fishing spots for Pamlico Sound, Core Sound, Bogue Sound and the Cape Fear River Fishing spots.
Cape Fear River Fishing Spots. The Cape Fear river offers inshore anglers an abundance of areas to land nice Speckled Trout, Redfish, Flounder, Weakfish, Stripers and more. Coverage includes Fishing spots in Southport NC and Brunswick NC, Baldhead Island NC and surrounding areas. The Cape Fear River has a thriving inshore fishing habitat and plenty of forage to support an incredible inshore fishery no matter what anglers choose as their target fish species. See our Cape Fear River Fishing Spots here.
ALL FISHING LOCATIONS BELOW ARE BEING UPDATED AT THIS TIME
Bogue Sound Fishing Spots. Our Bogue Sound Fishing Spots stand alone! The Bogue Sound and its incredible inshore fishery and habitat differ greatly from its northern area sisters in the northern Pamlico Sound. Bogue offers superb inshore fishing opportunities a much longer time period well into the Fall months for shallow water and bank fishing before the water is too cold. UPDATES UNDERWAY
Pamlico Sound Fishing Spots offers fishing opportunities abound. Fishing spots for the Pamlico Sound in North Carolina include renowned estuaries such as Albemarle Sound, Bogue Sound, Currituck Sound, Croatan Sound, Core Sound, and Roanoke Sound. These sounds make up the Pamlico Sound and Bay system covering over 80 miles of coast and 3000 square miles! Our fishing spots maps are available by sound location here. In all its beauty and vast size, the Pamlico Sound fishing spots are available in (3) separate fishing maps/fishing spots locations. In all the NC Sounds,  the Inshore and Bay fishing for Trout, Redfish, Flounder and Stripers can be absolutely incredible in Spring, Summer and Fall. See our Pamlico Sound Fishing Spots and available sound fishing areas. UPDATES UNDERWAY
The Pamlico Sound Fishing spots are divided into several fishing areas to serve our fishermen more precisely without useless fishing spots or points of interest.
If you enjoy inshore fishing for Stripers (rockfish), Speckled Trout, Redfish and Flounder, our Coastal North Carolina Fishing Maps and Fishing Spots are the top anglers choice in digital GPS Fishing Maps for marine GPS and Mobile devices alike.